(OSV News) – The epic action-adventure game "God of War: Ragnarok" (Sony Interactive Entertainment) is something of a mixed bag. On the one hand, it's full of dramatic storytelling, rich environments and clever puzzles.
Frequent mayhem and potentially disturbing sights, however, make this an inappropriate choice for children. Grown-ups, by contrast, will enjoy immersing themselves in the exhilarating saga on offer in this 10th entry in a franchise that dates back to 2005.
Set three years after the events of its 2018 predecessor, this installment's plot focuses on two returning characters: the father-and-son team of Kratos (voice of Christopher Judge) and Atreus (voice of Sunny Suljic). As the plot kicks off, they've survived the frozen winter that heralds the Battle of Ragnarok, a momentous conflict foretold in Norse mythology.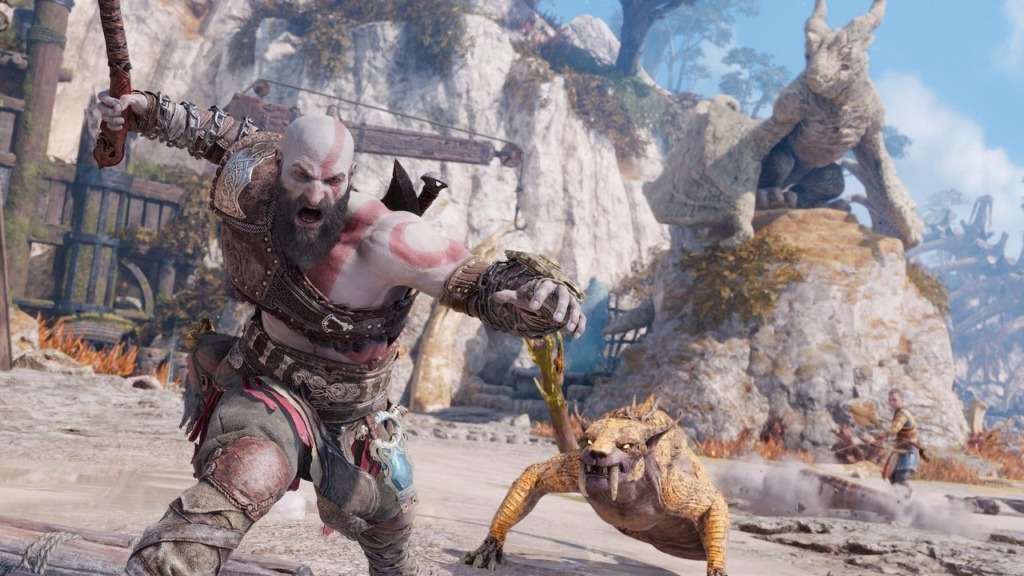 So far so good. But the duo are being hunted by the goddess Freya (voice of Danielle Bisutti) who seeks revenge on Kratos for killing her son, Baldur. For his part, Atreus is looking for a way to free the imprisoned former god of war, Tyr (voice of Ben Prendergast), who relinquished his power after a spiritual awakening.
Atreus hopes that Tyr will be able to shed some light on his own newly acquired magical powers. But his effort to liberate Tyr is opposed by the latter's captors, Thor (voice of Ryan Hurst) and Odin (voice of Richard Schiff).
In an improvement on the previous chapter, all nine realms of Norse mythology can now be explored. Each constitutes a unique and beautiful environment.
While the narrative of the current series is rooted in paganism, the "gods" players encounter are more the representatives of a mythical race than deities to be worshiped. Still, although there may be educational value in the story for well-catechized older gamers, impressionable youngsters should steer clear.
Kratos and Atreus utilize melee weapons, bows and magic to fend off their enemies, among whom there are monsters as well as human opponents. Atreus, moreover, has the ability to transform himself into a bear or a wolf to deal out greater amounts of damage. Clashes can be fairly harsh and include depictions of decapitation and dismemberment.
Despite the recurring strife, "Ragnarok" doesn't glorify war, instead sending the signal that a resort to force isn't always the answer. If gamers can find a better, more peaceable solution, they're encouraged to pursue it. This is in keeping with one of the story's fundamental themes: the need to let go of past hurts and traumas and move on with life.
Thus, whereas Kratos' rage was itself a mechanic in the last outing, he now controls his anger, even when being attacked by Freya. He recognizes that killing her will not bring him tranquility. Kratos also realizes that Atreus' compassion is his strength – not his weakness, as he once thought.
Playable on PlayStation 4 and PlayStation 5.
The game contains much combat violence with bloody effects and images, occult content and some rough and crude language. The OSV News classification is A-III – adults. The Entertainment Software Rating Board rating is M – Mature.