Effective our October 4, 2021 issue, we are excited to add two additional ad sizes for your advertising needs. 
Ad must be submitted by the deadline date, if not sooner. Please submit all ads as .JPEG files no smaller than 1MB or 300 dpi to the sizes shown. All ads are non-bled, no additional charge for color.
Additional questions or to submit your ad contact akrebs@catholicvirginian.org.
We currently mail to approximately 80,000 homes and organizations.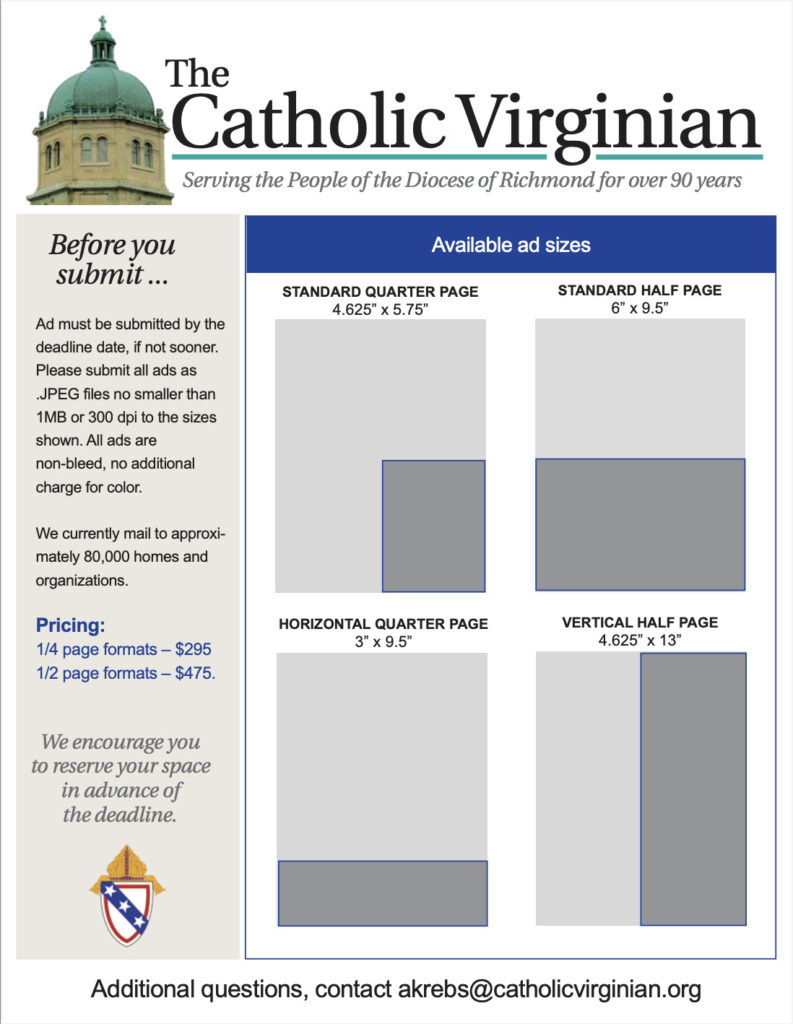 Download for your convenience CVRateSheet
Publication and deadline dates