NEW YORK (OSV News) – As its title indicates, "Fast X" (Universal) is the 10th direct installment of the "Fast & Furious" car-racing franchise that first put the pedal to the metal back in 2001. So by now, the characteristic ingredients of the series' recipe should be familiar.
On the one hand, they include references to the need for a very vaguely defined version of faith as well as religious imagery that might be characterized as Catholic-lite. There's also much rhetoric about the bonds that unite its self-constituted family of skilled drivers. Yet offsetting these congenial – if inconsequential – details, as usual, is a high quotient of nasty mayhem.
This time out, the clan's patriarch, Dom Toretto (Vin Diesel), goes up against Dante Reyes (Jason Momoa), the scion of a Brazilian drug-dealing dynasty. As those paying close attention will recall, Dante's dad, Hernán (Joaquim de Almeida), tangled with Dom and his crew back in 2011's "Fast Five" – with fatal results. Needless to say, Dante is not exactly the forgiving type.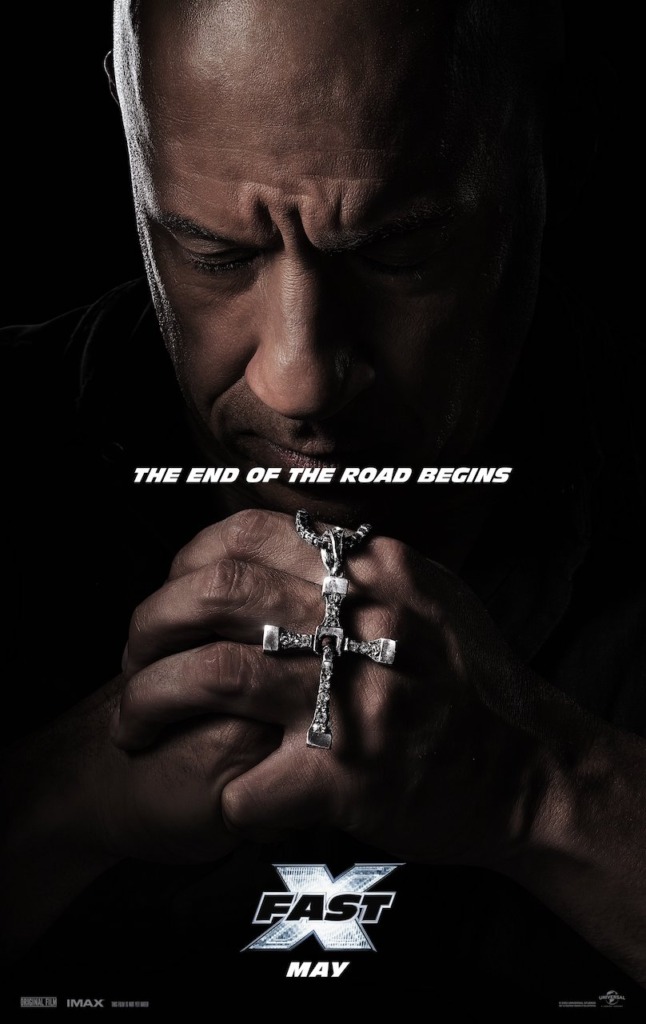 Loopy but resourceful, Dante doesn't necessarily want to kill Dom. Instead he aims to make him suffer. So he targets those closest to Dom, including his brother, Jakob (John Cena), his wife, Letty (Michelle Rodriguez), and his young son, Brian (Leo Abelo Perry).
In fact, Dante is so ingenious that, early on in the proceedings, he somehow gets hold of a neutron bomb with which he threatens Rome in general and the Vatican in particular. The sight of this device rolling through the streets of the Eternal City is an apt reminder that any resemblance to reality in director Louis Leterrier's glossy adventure is purely accidental.
Thus the fact that the gang – which also includes aspiring leader Roman (Tyrese Gibson), tech whiz Tej (Chris "Ludacris" Bridges) and gifted hacker Ramsey (Nathalie Emmanuel) – continues to show a reckless disregard for the welfare of pursuing police and innocent pedestrians need not be taken very seriously.
In lieu of applying moral scrutiny, these grown moviegoers for whom this extension of the saga is appropriate can relax, munch their popcorn and laugh at the often overheated, occasionally risible dialogue (scripted by Justin Lin and Dan Mazeau). As for those who can't get enough of Dom and his pals, a cliffhanger ending points to outing 11.
The film contains frequent bloodless but sometimes harsh violence, gruesome images, a scene of marital sensuality, a few uses of profanity, about a half-dozen milder oaths, considerable crude and crass language and an obscene gesture. The OSV News classification is A-III – adults. The Motion Picture Association rating is PG-13 – parents strongly cautioned. Some material may be inappropriate for children under 13.