Deacon Patrick O'Donnell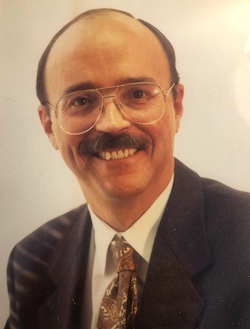 A funeral Mass was celebrated for Deacon Patrick O'Donnell at St. John Neumann Catholic Church, Powhatan, on Friday, Sept. 23, 2022. Deacon O'Donnell, 69, died on Tuesday, Sept. 13.
In June 2000, Deacon O'Donnell was ordained to the permanent diaconate in the Diocese of Portsmouth, United Kingdom. He had served at St. John Neumann, Powhatan, since 2008.
He is survived by his wife of 48 years, Martha; children, Kate, Kelley and James; granddaughter, Selene; and four siblings.