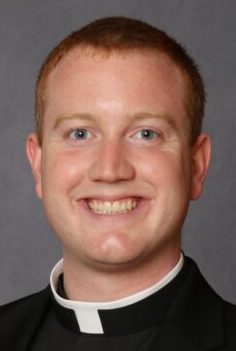 Bishop Barry C. Knestout will ordain Dillon Bruce, son of Brian and Jeannette Bruce and a member of St. Francis of Assisi Parish, Staunton, a transitional deacon for the Diocese of Richmond, 10:30 a.m., Saturday, May 22, at the Cathedral of the Sacred Heart, Richmond.
Following graduation from Stuarts Draft High School in 2012, Bruce, 27, enrolled at Virginia Tech to study engineering. He left following his sophomore year and entered St. John Paul II Seminary, Washington, in fall 2014.
Bruce earned a bachelor's degree in philosophy from The Catholic University of America in 2017. Later that year, at the request of Bishop Francis X. DiLorenzo, he entered the seminary at the Pontifical North American College. He is pursuing a bachelor's degree in sacred theology at the Pontifical University of Saint Thomas Aquinas in Rome.
From the summer of 2019 through the summer of 2020, Bruce served his pastoral year at St. Bridget Parish, Richmond. This fall, he will serve as a campus minister for Christendom College's study abroad program in Rome.