Before the world witnessed the funeral Mass for Pope Benedict XVI, celebrated Jan. 5, 2023, in Rome, Bishop Barry C. Knestout celebrated one on behalf of the Diocese of Richmond Wednesday evening, Jan. 4, at the Cathedral of the Sacred Heart, Richmond. The diocesan Mass was livestreamed through the Cathedral of the Sacred Heart's Facebook page.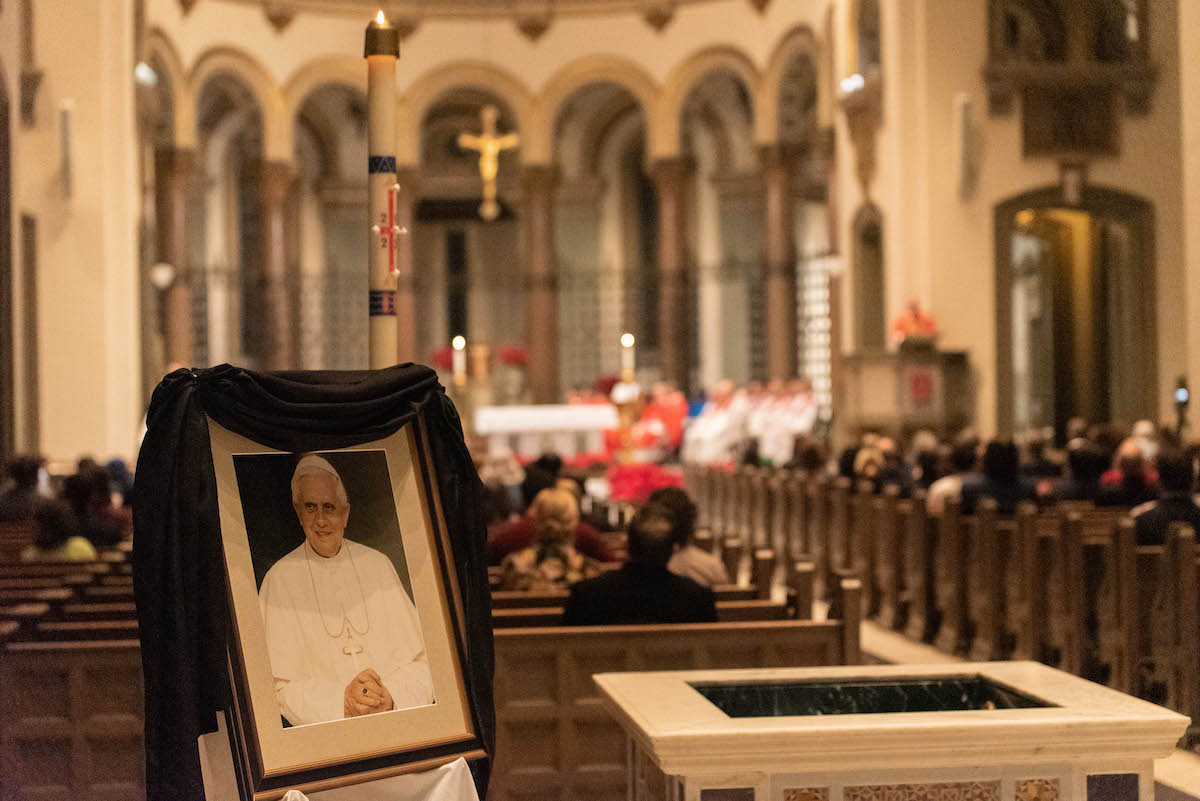 The 95-year-old former pontiff died Dec. 31, 2022
In his homily, Bishop Knestout reflected on the legacy of Pope Benedict XVI, who died Saturday, Dec. 31, 2022.
The bishop noted the former pontiff's contributions to Catholic theology and the publishing of his series of books, "Jesus of Nazareth."
"In his writings, I see pastoral sensitivity and an ability to communicate with a wide audience," said Bishop Knestout. "These were gifts that went hand-in-hand with his theological and doctrinal brilliance."
Bishop Knestout recalled greeting the later pope in St. Peter's Square "years before" the death of John Paul II.
"He would walk each day across St. Peter's Square from his residence… He had no entourage; he was usually dressed in a simple cassock. He would occasionally stop and greet people along the way, always with kindness and gentle encouragement," Bishop Knestout said.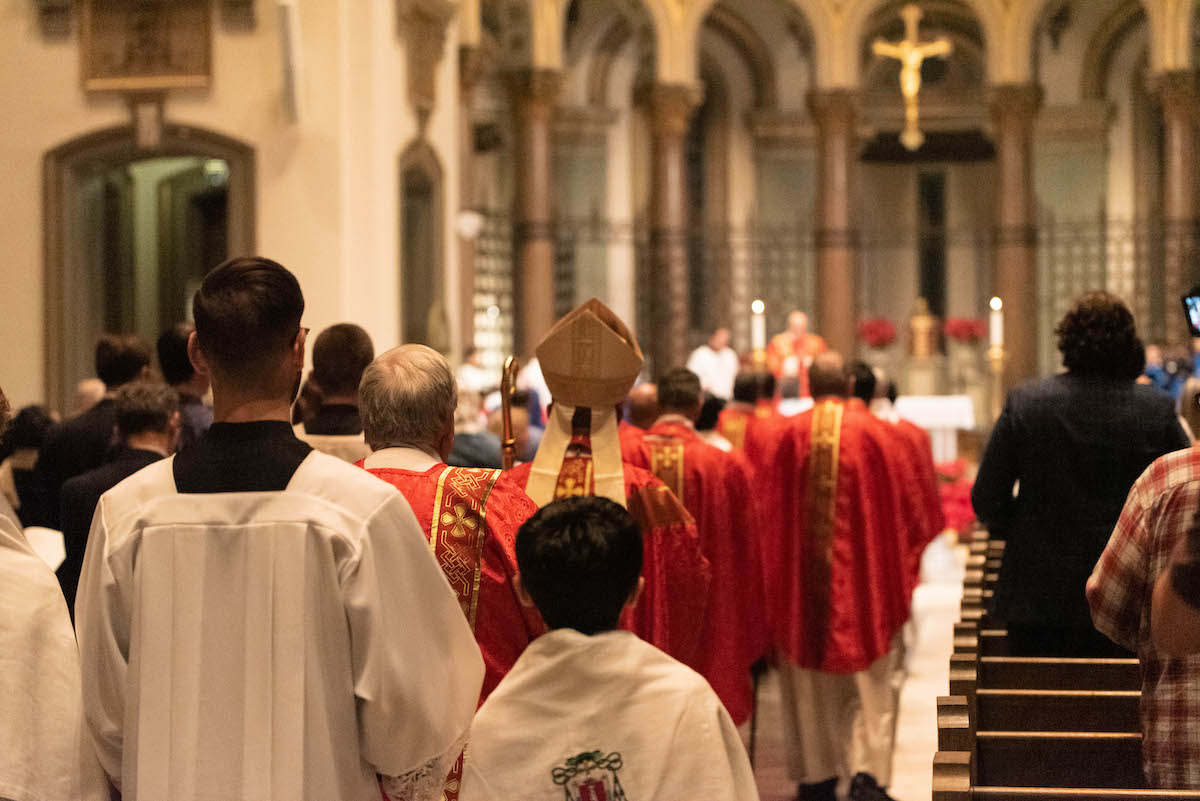 "This is how I remember him," the bishop continued. "He was a gifted academic and a brilliant intellectual, but it would be a mistake to assume that he was too high-minded or too distant to either understand or express a gentle and understanding pastoral presence, which is what he did with me and others in our encounters with him."
In 2008, Pope Benedict named Bishop Knestout as an auxiliary bishop for Washington. Later that year, Bishop Knestout co-chaired the committee that planned Pope Benedict's papal visit to Washington. The theme of the visit was "Christ Our Hope," which Bishop Knestout later chose as his episcopal motto in honor of that occasion.
More photos of the Mass can be viewed in our photo gallery.