Editor's note: Some of the content in this report may be disturbing to readers.
NAIROBI, Kenya (OSV News) – Stopping food aid in Ethiopia from the United States and United Nations caused severe hunger that has killed hundreds of people in the northern Tigray region in recent weeks, and one local bishop said the situation is "beyond human imagination."
Bishop Tesfasellassie Medhin of Adigrat stressed that the two-year war forced many to depend solely on humanitarian assistance. According to the bishop, thousands of people have been displaced into tented camps and schools and constantly cry for peace. Most of them lost everything in the course of the war, surviving two years of daily aerial bombardment, sieges and blockades.
"We are dying to live in peace," Bishop Medhin told OSV News in an interview June 26. "For the last three years, the situation in Tigray has been something difficult to explain. Words cannot express the situation. It is beyond human imagination."
Tigray, a semi-autonomous state in northern Ethiopia, slid into war in November 2020, when Ethiopian Prime Minister Abiy Ahmed Ali accused Tigray People's Liberation Front, the rulers of the region, of over-running a national army based in Tigray's capital, Mekelle. A peace treaty ended the fighting in November 2022.
The bishop estimates that the war killed at least 1 million people and forced 5 million to 6 million people to depend on relief aid. Hundreds also were forced to flee into the neighboring countries as refugees.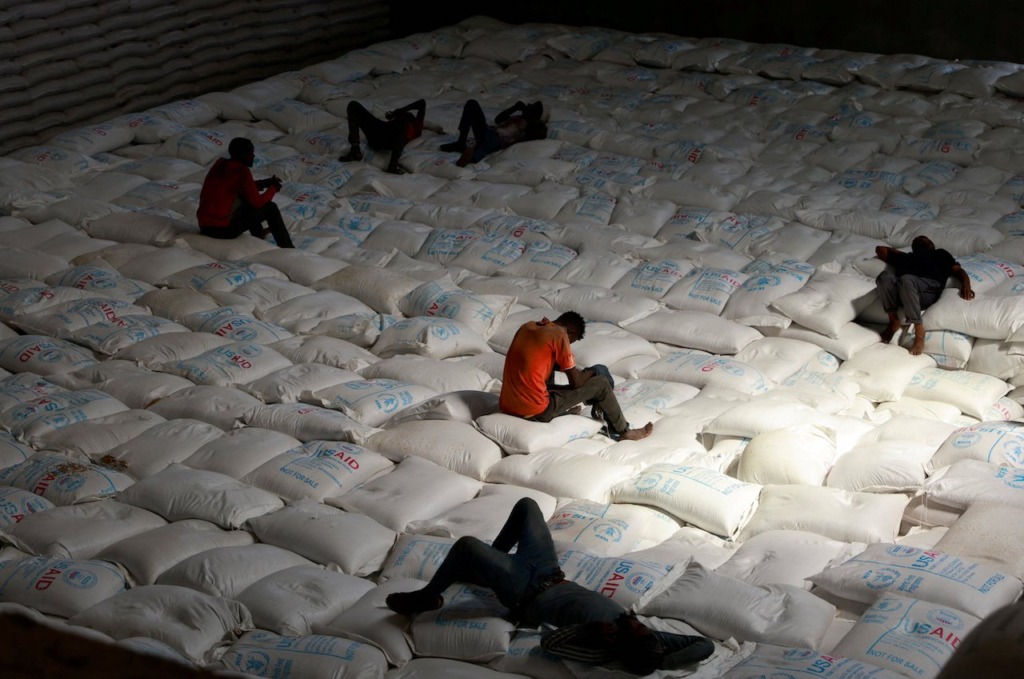 "Genocide and ethnic cleansing are terminologies that have been used to describe the realities (in Tigray), but I think these are not enough. (Another term) has to be found to describe the cruelty. The war has been planned … to crush the population within the shortest time possible," Bishop Medhin said.
During the war, priests were pulled from altars, orphans raped, convents violated and churches crushed, according to the bishop. Human rights groups have documented rape and other forms of sexual violence, which was used as a weapon. Massacres of entire populations also have been documented.
Now, the prelate warns that halting humanitarian aid by the world's biggest relief agencies is resulting in even more deaths, as people suffer from malnutrition and a lack of medicines.
Bishop Medhin's warning follows a recent suspension of aid to Ethiopia by the U.N.'s World Food Program and the U.S. Agency for International Development. The agencies had alleged widespread theft of lifesaving aid.
According to The Associated Press, in mid-March, U.S. aid officials found enough food aid for 134,000 people for sale in a local market in Tigray's town of Shire.
An internal memo by a group of foreign donors, as reported by The Guardian, said that Ethiopian government officials are involved in the alleged theft.
"Extensive monitoring indicates this diversion of donor-funded food assistance is a coordinated and criminal scheme, which has prevented life-saving food assistance from reaching the most vulnerable," the document said. "The scheme appears to be orchestrated by (entities of the) federal and regional government of Ethiopia, with military units across the country benefiting from humanitarian assistance."
"Food diversion is absolutely unacceptable and we welcome the Government of Ethiopia's commitment to investigate and hold accountable those responsible," said WFP's executive director, Cindy McCain, in a June 9 statement after the suspension of aid.
"Our first concern is the millions of hungry people who depend on our support, and our teams will work tirelessly with all partners to resume our operations as soon as we can ensure that food reaches the people who need it the most," McCain continued, emphasizing that "nutrition assistance to children, pregnant and breast-feeding women … will continue uninterrupted."
Bishop Medhin stressed that the stopping of aid cannot be "the price to pay to fix the system," as he called for investigations and improvement of the distribution system to allow greater transparency and oversight.
"I want to call upon the decision-makers to consider our shared humanity and beg them not pronounce a death sentence upon those trying to survive in the wake of the terrible armed conflict," Bishop Medhin said in a June 20 statement, in which he urged the organizations to find another solution to addressing the alleged theft than suspending the aid.
"Let us not blame the poor for selling a portion of their food supplies, while they were simply trying to cover costs of medicines, schoolbooks and other necessary expenses not supplied by donations," he said.
At the same time, the bishop said in an interview with OSV News, Eritrean army and Amhara regional troops – which backed the prime minister's federal troops against rebellious forces in northern Tigray – were still forcefully occupying one-third of the region, making access to the people extremely difficult.
The occupation contradicts the peace treaty, which agreed on the withdrawal of all foreign and regional forces from the region. It also is blocking the church's pastoral work, the bishop said.
"I have not seen the face of my priests and parishioners for three years due to lack of access. Fifteen of my parishes are not accessible. The peace agreement is not fully placed on the ground," Bishop Medhin said, adding it was even impossible to send support to priests during Easter celebrations.
Bishop Medhin explained that due to war, 2.3 million children and youths – ranging in age from kindergarten to college – had been missing out on education. Although the government has announced that learning can resume, according to the bishop, there are no chairs, blackboards, desks or even classroom walls.
Bishop Medhin, at the same time, remains hopeful that Tigray will "rise again and rebuild," citing the people's strength and resilience. He said the region also is willing to learn from others who have gone through similar experiences.
"In two years, in complete blockade and siege, they survived daily bombardments," he stressed, adding that he could have escaped the violence, but accompanying the suffering people gives him joy and strength.