Founded 150 years ago, St. Patrick's in Lexington has become "a great parish, a great community," said the pastor, Rev. Štefan Migač after the mass March 17 celebrating its patron saint and the parish's anniversary. "No one ever wants to leave St. Patrick's."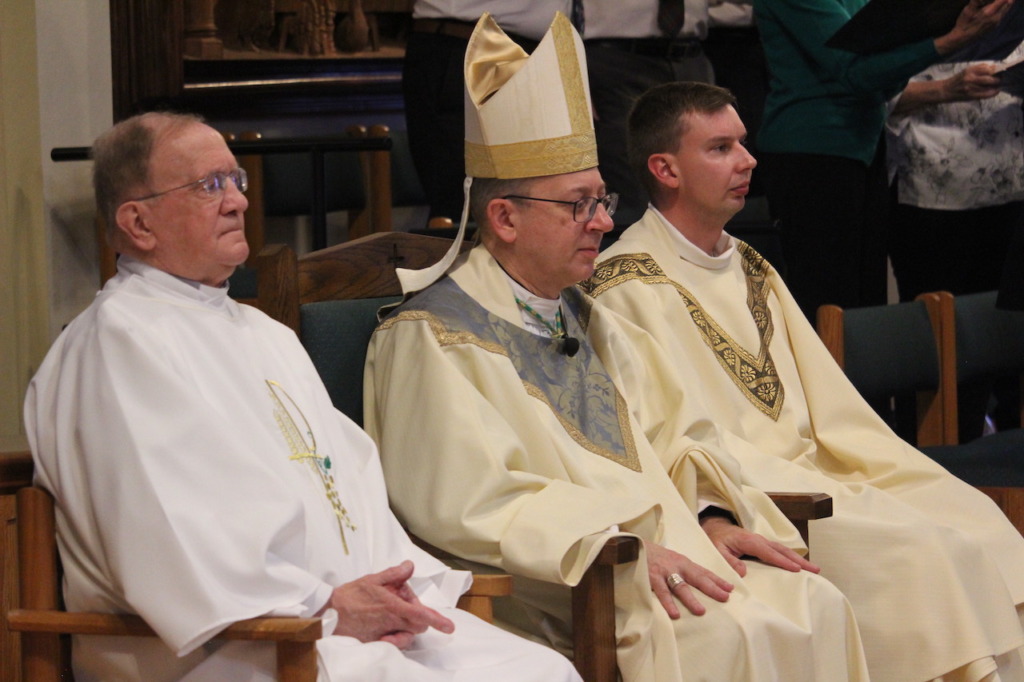 Tom and Darcy McCabe arrived 50 years ago and are among those who never want to leave. They've been leaders of the respect life ministry, active in religious instruction and seen children baptized and married at St. Patrick's. "People are interested in you, interested in what's happening in your life," Tom says. "There's a sense that someone will be there for you if you need help. That has always been part of the parish and that has not dimmed at all over the years."
The parish has more than 800 registered members and serves about 300 students from the local colleges. William 'Burr' Datz was head of campus ministry for many years. "We've got so many families with young children and an amazing director of religious education in Kathleen Nowacki-Correia, and we've got a brand new young priest who is building up energy," he said. "When the shepherd is full of life and vibrancy that is great."
Bishop Barry C. Knestout concelebrated the mass. Also attending at Father Migač's invitation were Father Kevin Segerblom of St. Andrew's, Roanoke, Father Tochi Iwuji, the new diocesan director of the Office for Black Catholics and former St. Patrick's pastor Father Jay Biber.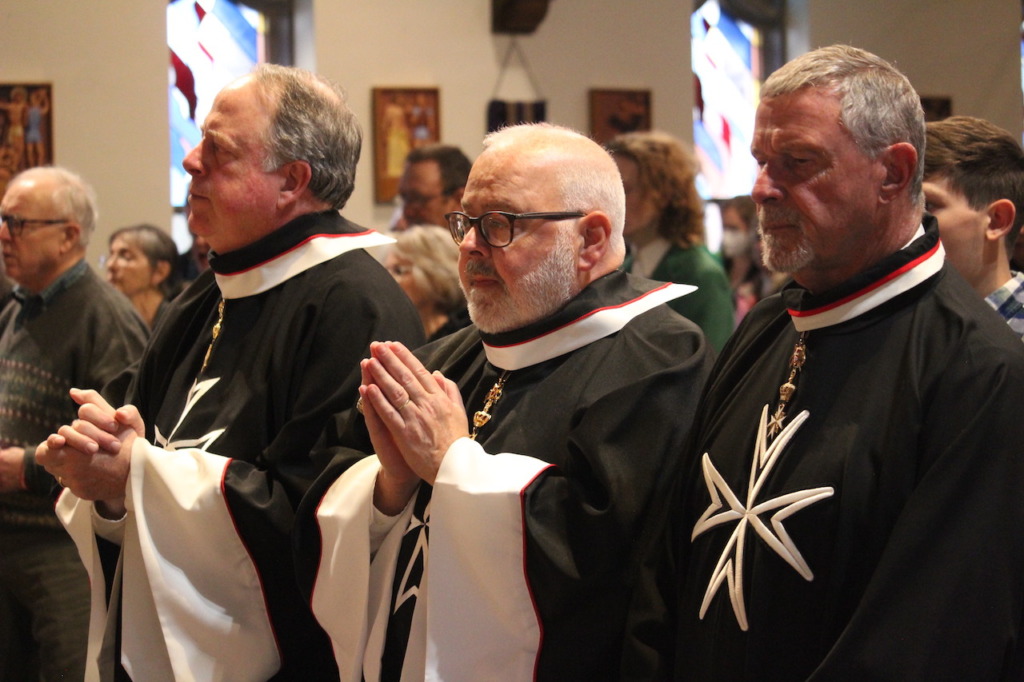 Members of the Catholic service organization the Order of Malta made the trip to Lexington to be with their chaplain, Fr. Migač. "I like to stay busy," he said.
Editor's note: This story was updated March 28. Check back in the coming days for the full story on the parish's 150th anniversary celebration.