Little Sisters of St. Francis celebrate centennial:

The Little Sisters of St. Francis of Assisi are celebrating the 100th anniversary of the founding of their order. Friday, Nov. 3, Bishop Barry C. Knestout celebrated a Mass of thanksgiving with the sisters at St. Bede, Williamsburg.
Twelve of the Little Sisters of St. Francis attended the centennial celebration – joining the local sisters from northern Virginia, Maryland, Missouri, New York, Pennsylvania, and Wisconsin. Eight sisters live within the Diocese of Richmond, in Williamsburg and Quinton. They were joined by their fellow sisters as well as clergy from across the diocese for the Mass and a reception.
The Little Sisters of St. Francis is a religious order of East African women, founded in 1923 in Uganda by Mother Mary Kevin Kearney, a Franciscan Missionary nun from Ireland. She was asked to journey to East Africa in the 1900s to minister to people at the missions. She founded the order 100 years ago; eight women became Little Sisters of St. Francis in 1923. Mother Kevin died in 1957 and was declared a Servant of God in 2016, when the cause for her beatification was accepted.
Today, there are more than 800 professed Little Sisters of St. Francis serving the Church in Uganda, Kenya and Tanzania, as well as a growing mission here in the United States. They serve the poor through education, social work and health care ministries. They work in hospitals, clinics, orphanages and schools.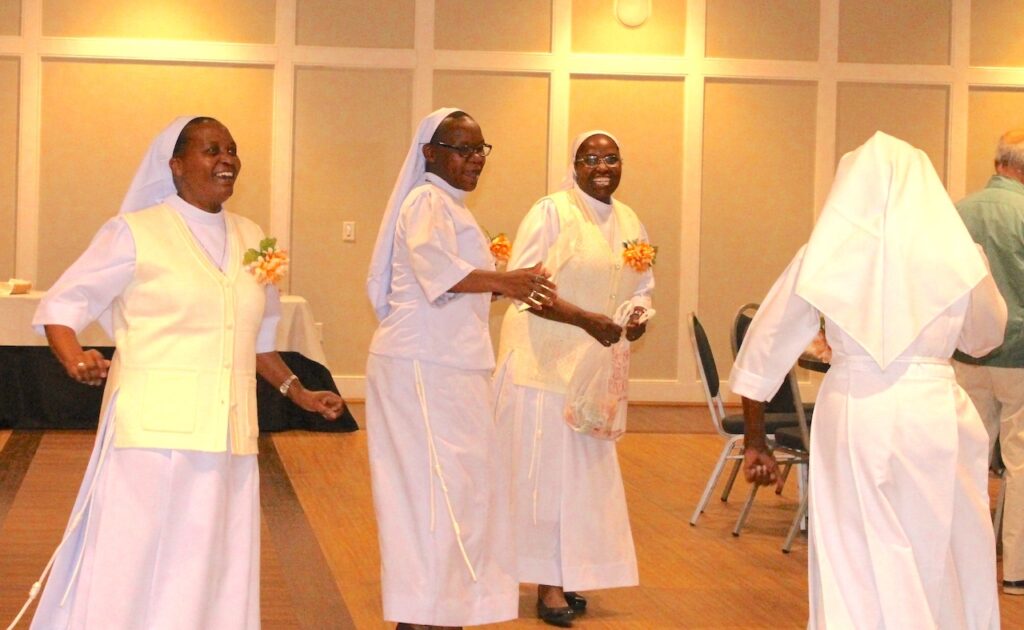 Cristo Rey building dedication: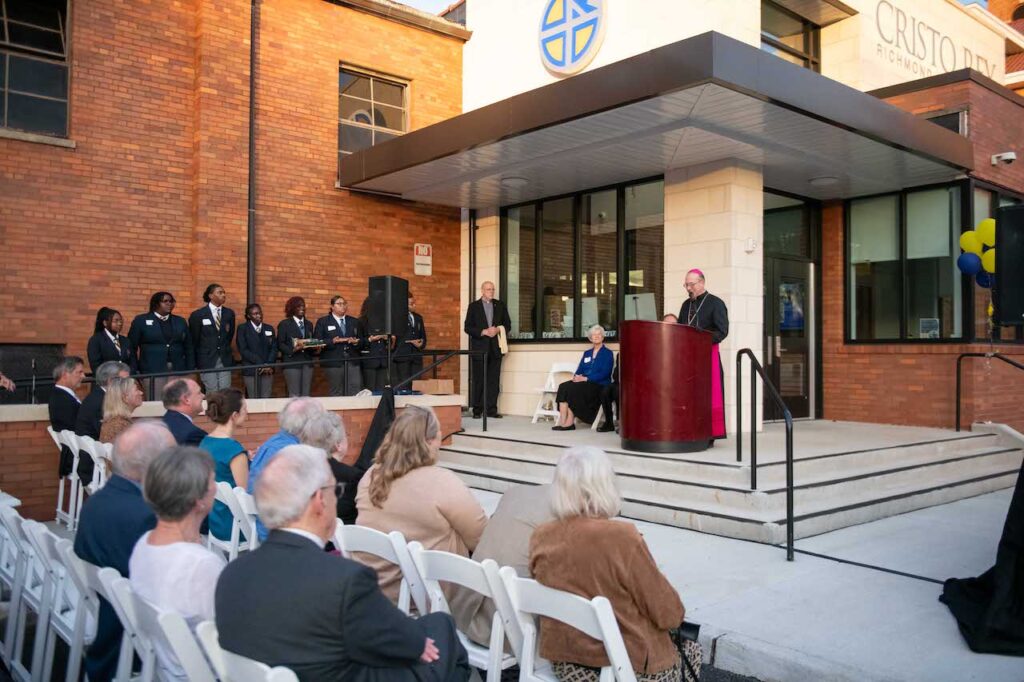 Over 100 Cristo Rey Richmond High School students, alumni, friends and donors attend a dedication of the new Student Life building on Oct. 26. Bishop Barry C. Knestout and members of the Sisters of Bon Secours blessed the building and students gave tours of their school.