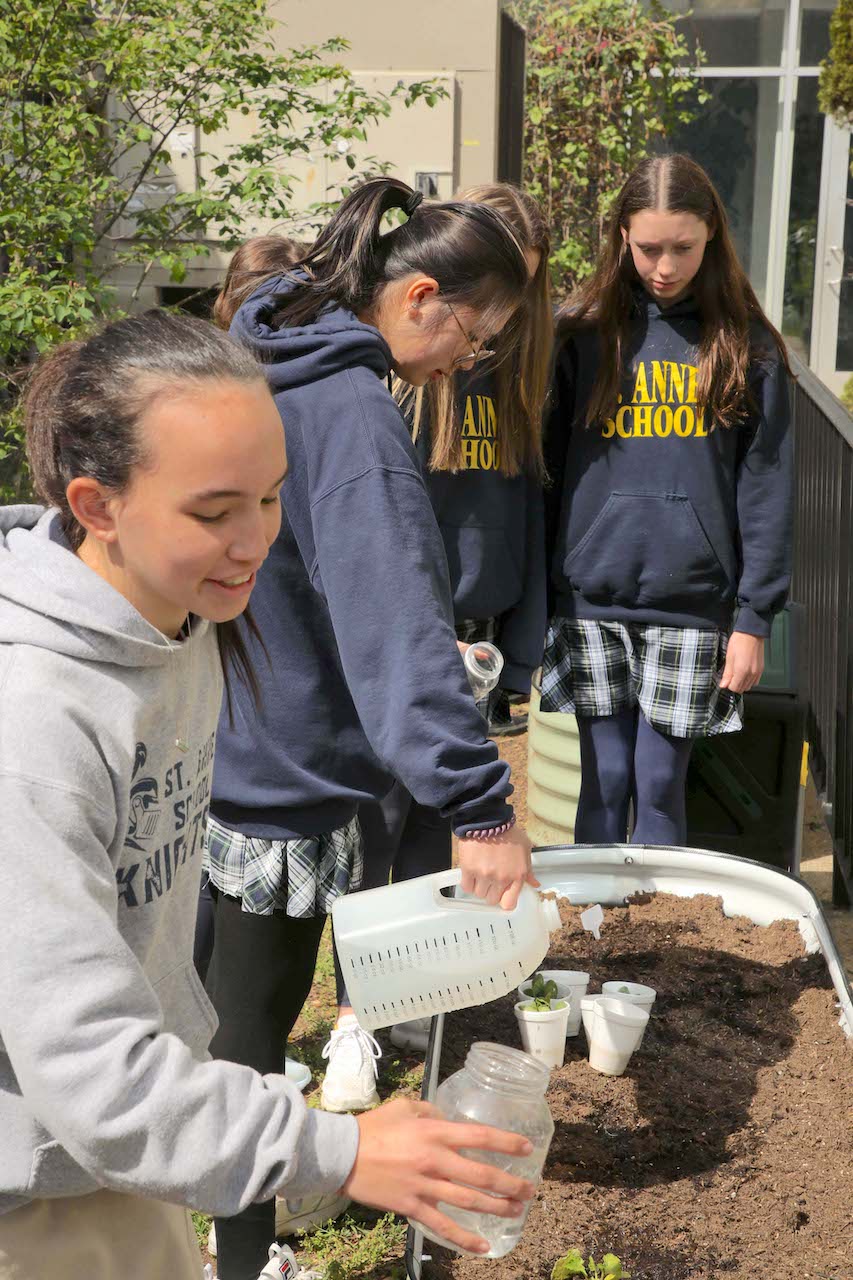 STEM program at St. Anne's School, Bristol, was awarded a $5,000 grant from the Tennessee Valley Authority (TVA) on April 25. The grant was for a project where the students will be growing plants outside and indoors. The project was intended to teach them more about where we get our food. Outside there are raised beds, a compost bin, and a container to collect rainwater. STEM teacher Lynn Anderson applied for the grant.
The Ryan Club, a Catholic social and charitable group in Hampton Roads, held its School Night Dinner on April 19 at the Norfolk Yacht and Country Club. Catholic school principals or representatives from Virginia Beach, Norfolk, and Portsmouth were guests. Each school received a $1,000 donation from the Ryan Club Trust Fund. Margaret Keightley, executive director of the McMahon Parater Scholarship Foundation was the guest speaker.
Inaugural Dr. Michael Riley Scholarship presented to Megan Heuschel on April 18 at Charlottesville Catholic School (CCS). Heuschel graduated from eighth grade at CCS and is now a senior at Bishop Denis O'Connell High School, where she is captain of the soccer team. Dr. Riley was the principal of CCS from 2012-2022 and is now the Associate Superintendent for the diocesan Office of Catholic Schools. The schol arship was created to show Dr. Riley's continued commitment to CCS.