Parish anniversary: More than 300 parishioners and guests gathered June 17 to celebrate the 40th anniversary of Resurrection, Moneta, in the Smith Mountain Lake area. Father Kevin Segerblom, pastor of St. Andrew, Roanoke, and vicar for the Western Vicariate, celebrated Mass with Resurrection's pastor, Father Nixon Negparanon. "A visible church like this one says that the people of God are here," Father Segerblom told the worshipers.
A celebration of food, music and festivities – including games and activities for children – followed Mass.
The late Bishop Walter F. Sullivan formally recognized the parish in July 1983, temporarily calling it "The Smith Mountain Lake Catholic Community" until the bishop deemed the official name of the parish to be Resurrection Catholic Church.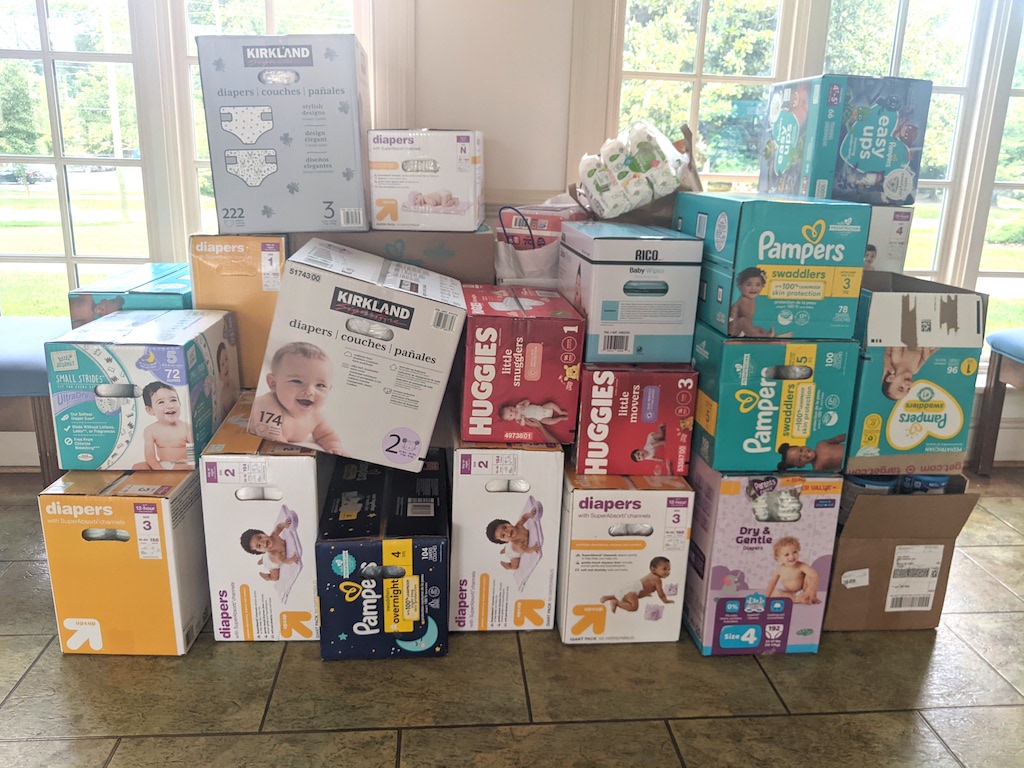 Baby supplies donated: St. Paul, Richmond, is holding quarterly drives to support the Baby Closet at Commonwealth Catholic Charities. The March and June drives netted a total of more than 10,000 diapers. Other items donated include baby wipes, clothes, bath items, bottles, and formula. Two more drives are planned this year in September and December.