Faith and fun on St. Francis' feast day: On Wednesday, Oct. 4, Blessed Sacrament Huguenot School, Powhatan, gave students a surprise to celebrate the feast of St. Francis of Assisi. Assistant Head of School Meredith Perry arranged for a petting zoo to come to campus. Students got a chance to spend some time with the animals all morning.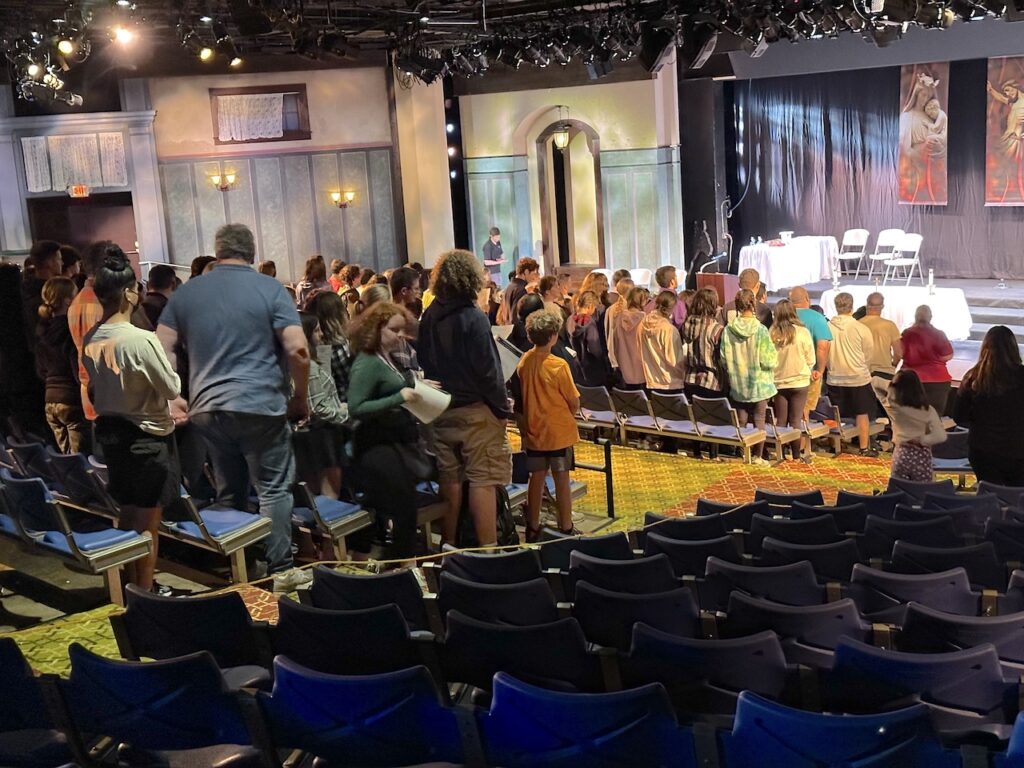 Mass and merriment at Busch Gardens: More than 200 people registered to take part in the annual Virginia Catholic Day (sponsored by the diocesan Office for Evangelization) at Busch Gardens Williamsburg on Saturday, Oct. 7. Approximately 250 took a break from the rides and attractions in the afternoon to attend Mass at the Abbey Stone Theater in the Ireland section of the park. Father Matt Kiehl, vicar for vocations for the diocese, celebrated Mass, saying it was one of the more unusual places he has said Mass.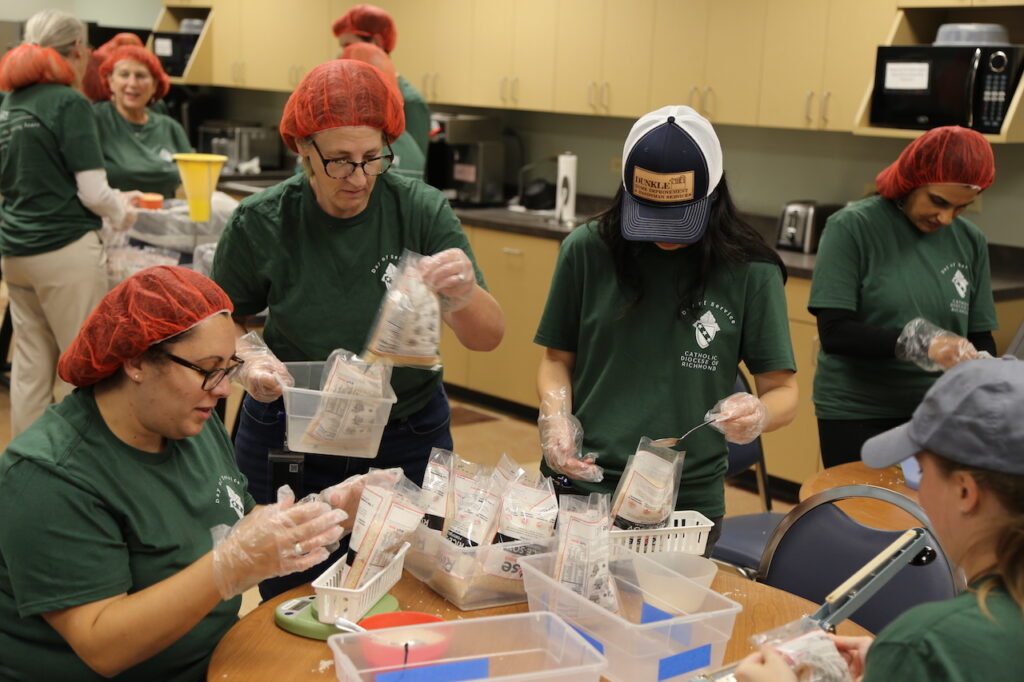 Day of Service: On Thursday, Oct. 5, the annual Day of Service saw employees at the Pastoral Center, Richmond, work with Rise Against Hunger to pack more than 15,000 meals for hungry families. Rise Against Hunger is an international relief organization that packages and delivers meals to people in developing nations. In 2022, Rise Against Hunger distributed more than 67 million meals worldwide. The Pastoral Center participates in a Day of Service each year around the feast of St. Vincent de Paul, the patron saint of the diocese.
Storytelling at Holy Rosary: Parishioners take part in an evening of family storytelling to celebrate the legacy and heritage of Holy Rosary, Richmond, on Sept. 27. The event was one of several planned as part of the parish's 70th anniversary celebrations. Former pastor Msgr. Walter C. Barrett Jr. was a guest of honor. The jubilee celebration ends with an anniversary Mass on Oct. 22.